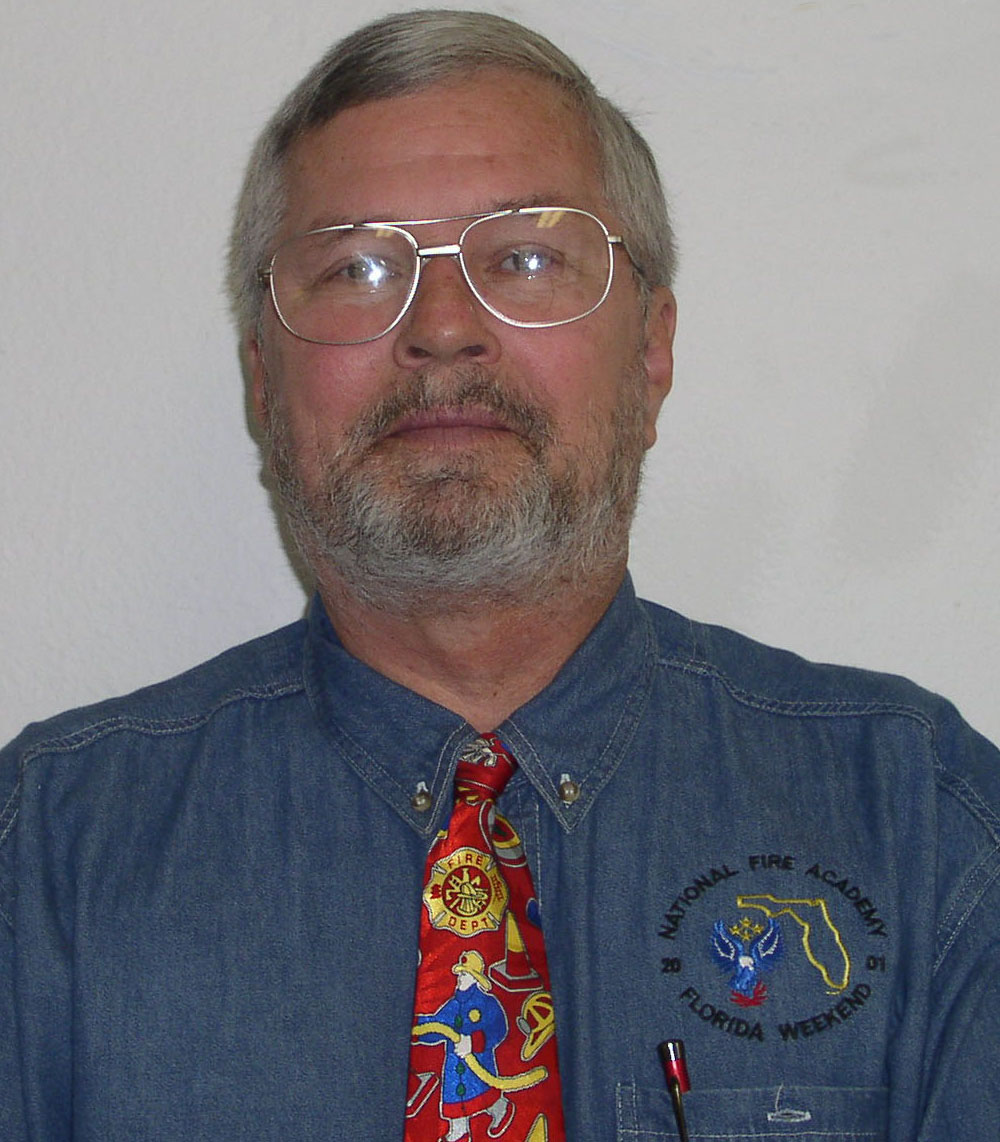 Manly C. Bolin
1st District Vice President
Manly Carlisle Bolin, born March 19, 1942, in Jacksonville, Florida.
I learned the cause and efforts of the brotherhood of unions at an early age, because my Father, Thomas C. Bolin, now deceased, served as Local Chairman for 10 years and General Chairman for 12 years for the Order of Railway Conductors and Brakemen for the Seaboard Coast Line Railroad, and my Brother, William H. Bolin, also now deceased, was very active in the Order of Railroad Trainmen, serving as their local Chairman for many years. My Mother was a school teacher in South Carolina before moving to Jacksonville, where she became a hard working housewife. She served as Daddy?s secretary for many years in his union activities. I have one Sister, Gayle LePrell, living in Jacksonville. She is married to a retired Jacksonville Police Lt.
I have been married to Wanda Gail Bolin for 35 years. We have two daughters, Dardie, age 33, who lives in Lake City, and Manlyelle, age 30, who lives in Orlando. I became a Grandfather in June 1999 to a beautiful little girl, Skyler Marie Conner. She was my first grandchild. In November 2002, my first grandson was born, Zackory Allen Conner, and in November 2005, my second granddaughter, Autumn Conner, was born. My newest grandson was born Easter Sunday 2010, Whyatt Manly Bolin. Wanda and I moved to Lake City in December 1999.
My interest in the fire service began in 1960 as a volunteer for the Lakeshore Volunteer Fire Department in Jacksonville. I was hired by the Lakeshore Department as their paid person in January 1964. In 1967, Duval County took over the volunteer departments, and I became a Duval County Firefighter. In October 1968, the City of Jacksonville and Duval County consolidated, and I became a City of Jacksonville Firefighter. Before retiring, January 2, 2004, with almost 40 years of service to Duval County and the City of Jacksonville, I had been stationed at four different stations since 1968, the last 19 years at Maxville Station #43. I served as a Chief?s Aid for many years, and then an Engineer for the remaining years.
I was President of the Jacksonville Association of Fire Fighters, Local 122, in 1984, and served on the Executive Board as the Western District Representative 1980 to 1984 and 1985 to 1992. Among my honors are: Honorary Member of the Gator Fire Council and Clay County Fire Rescue Professionals, and my two highest honors are President Emeritus for Local 122, and being chosen the 2004 Florida Professional Firefighter of the Year.
I was elected in November 1985 and began my term as 1st District Vice President in January 1986. After 24 years, I continue to serve in this position. During the years, with much hard work and the efforts of many, the 1st District has grown to become one of the largest in the FPF. With the recent additions of the Florida State Fire Service Association, Local S-20, and the locals in Lake County, the district continues to grow. My accomplishments have been to bring many small town departments into the brotherhood of our organization; my other challenges have been negotiation, lobbying, and a member of many controversial committees, including Chairman of the Financial Assistance Committee.
Working together, we can make firefighting stronger within the state, and build a bond within the brotherhood of all men and women that live to fight the demon known as FIRE!!!